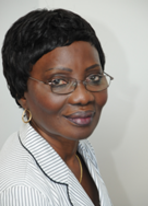 Sophie Lawson-Adigo
Founder & President OFED Togo
---
Sophie Lawson-Adigo founded Organization for Women and Development (OFED International) in Washington DC.
Sophie is an accomplished professional with solid experience in healthcare, business, and international development. She worked for the National Health Education Service in Togo, advocating maternal and child protection on daily radio shows, organizing and participating in health education and immunization campaigns throughout every province of Togo, and conducting surveys and training sessions in the field, including UNESCO's Trainer of Trainers Program on agriculture, livestock farming, health and nutrition. During these six years, she was fully exposed to the multiplicity of roles, needs and welfare conditions of women in Togo. Ms. Lawson-Adigo moved to the private sector in 1975 when she joined Hertz rent-a-car Togo as CEO.
Sophie graduated with a Master's Degree in Law and holds a Master of Business Administration (MBA) and a Graduate Certificate in Marketing and Project Management. She is also a registered nurse.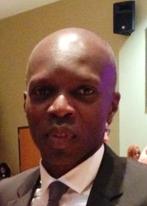 Serge Adigo
President & CEO OFED International
---
Serge Adigo is the president at Organization for Women and Development (OFED International). He leads the development and implementation of OFED's programs globally in keeping with the mandate and mission of the organization. He develops and sustains operational partnerships with other stakeholders in the international development field and fosters strong donor relations.
As AfricSearch's Managing Partner, Serge oversaw international recruitment initiatives and worked closely with reputed multinational companies, such as Microsoft, CocaCola, Citigroup, International Finance Corporation, and others. Among his accomplishments in this position, he organized the first African recruiting event in the U.S., established strong relationships, and provided leadership for the development and management of a cohesive team.
Serge has extensive professional experience working on African issues; he previously served as Deputy Communications Director for a political party and spearheaded numerous communications projects, managed key teams, tracked political and electoral developments and oversaw all aspects of PR and communications strategies for leaders.
As Operations Manager for a developer, he closely collaborated with senior-level executives to manage overall operations and drive all aspects of marketing and business development.
Serge holds a master's degree in International Policy and Practice (MIPP) from George Washington University, a bachelor's degree in Business Administration from Strayer University and a bachelor's degree in Economics from the University of Paris/Pantheon-Sorbonne.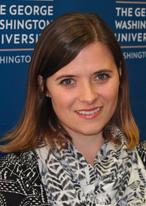 Kathryn Kigera
Director of Grants OFED International
---
Kathryn Kigera is dedicated to national and international development, as well as serving youth. Kathryn is particularly interested in supporting underserved populations. She has served on the board of directors for the Hope for Huruma Foundation and has worked on grants for more than five years at George Washington University and Out of School Time Programs (OSTP) in Washington, DC. She leads program monitoring and evaluation and helped develop systems and processes to ensure the smooth operation of programs.
She is currently completing her doctoral dissertation on interpersonal relationships among youth from different ethnic communities at George Washington University. Kathryn received a master's and bachelor's degree in political science from Central Michigan University and Saginaw Valley State University respectively.