WUTEGBLE SOLAR ELECTRIFICATION
Several activities are planned as part of the implementation of this project:

Train women entrepreneurship in small scale (income generating activities);
Strengthen the capacity of young men and women in the community for the maintenance of solar installations and
Monitoring and evaluation.
School performance will increase through extended hours of studying and reading after sunset. Men and women can attend evening classes as part of a functional literacy program. The lighting in the public square not only allows children to do their homework but will also stimulate the economy through small business development by women who will be able to sell their goods during evening hours.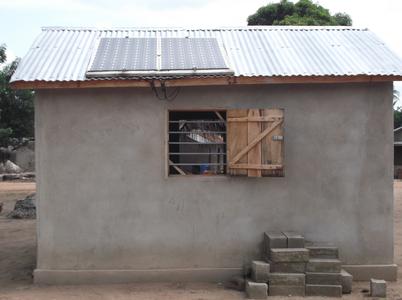 Help us provide rural women and their children tools to take charge of their own development