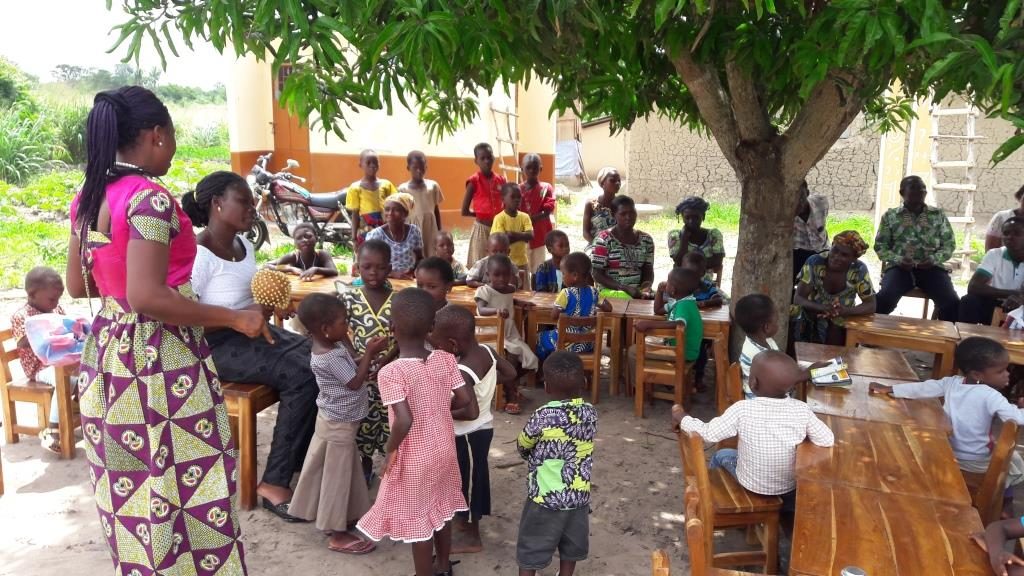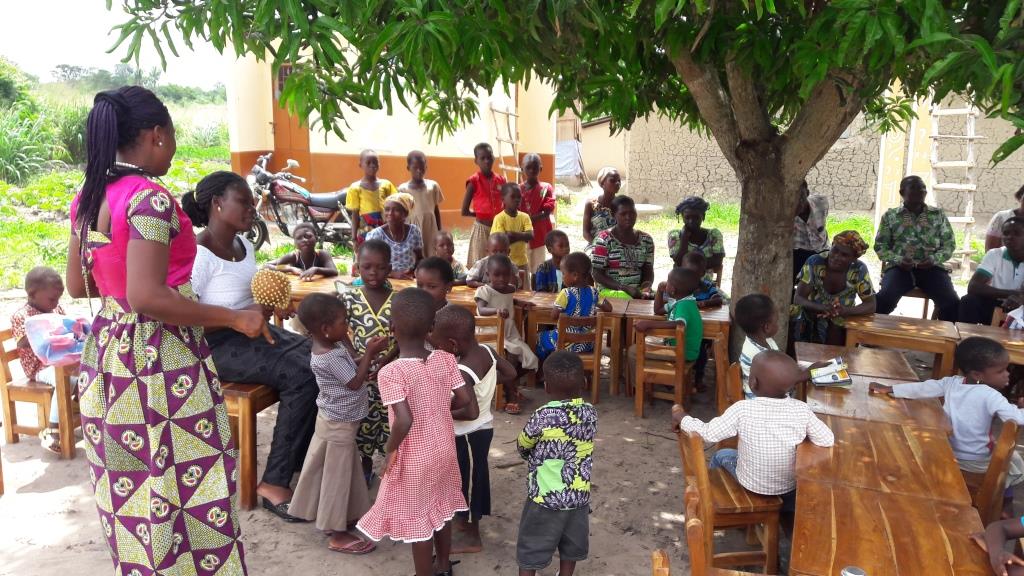 Early Childhood Development
Summary
The program aims to promote the participation of children in vulnerable areas in a preschool program, encourage the learning and inclusive education of children, ensure their intellectual, psychological and physical well-being, and encourage parental involvement in their children's education.
Organization for Women and Development (OFED) and Global fund for Children (GFC) has established a partnership to develop this program.
Six key areas of intervention
1. Learning and Teaching
Implement a better educational curriculum for the benefit of children in kindergarten in Assiamagble a small village in the republic of Togo.

2. Health and Hygiene
Provide children with adequate care and set out good hygiene practices (brush teeth, wash hands), and distribute hygiene kits (toothbrushes, toothpastes, soaps, and sponges).

3. Nutrition
Improve children's diets.

4. Security
Specify the security arrangements put in place to allow better development of children. 

5. Psychologically social
Encourage the child to fit into a social group.

6. Parents support
Build a framework that encourages parents to invest in the program's success. It is expected that parents will be actively involved in the life of the kindergarten. In order for these results to occur, parents participate in activities with their children and collaborate with teachers and staff.

Objectives
Facilitate access to books for children of the township of Aképé in general and the village of Assiamagblé in particular
Encourage recipients to read in order to increase their academic performance
Encourage reading for pleasure to hatch children's reading skills
Contribute to the personal and cultural development of the beneficiaries
Promote education in general
Organization for Women and Development (OFED) and Global fund for Children (GFC) has established a partnership to develop this project.


Activities

The project is divided in two phases: community awareness and mobile library set up.

Community awareness
We partner with administrative and traditional authorities, teachers and the Village Development Committees.
Mobile library set up
OFED-GFC provide the necessary resources to the community for the management, animation, and sustainability of the library. A tricycle motorcycle stores books travel throughout villages/communities with few hours stops. Readers have the choice of reading on site or borrowing books. Each library motorcycle carries about 500 pounds of books of several categories: education, novels, dictionaries, comics, poems, etc.


OFED organizes educational and cultural entertainment events around the project such as: storytelling sessions with puppet animation, writing workshop, meeting with Togolese authors, poetry, theater and cultural activities carried around cultural identities of communities.
Encourage the development and inclusive education of children