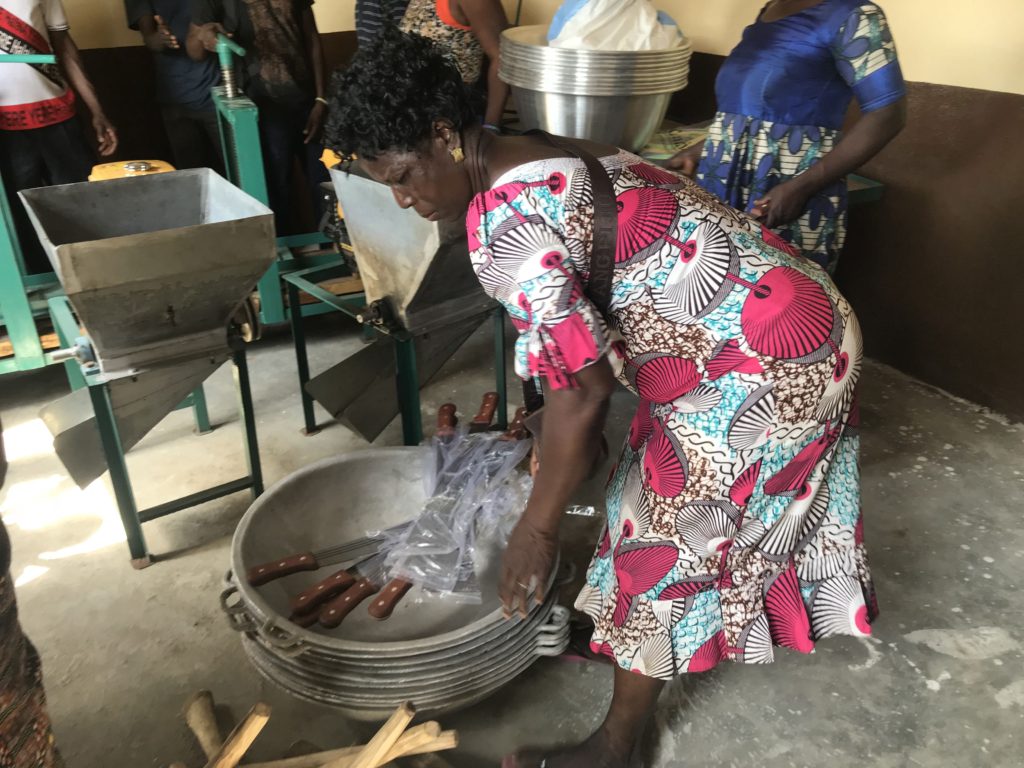 Rural Women Entrepreneurship Support
Challenge

In rural communities, women organize themselves as agricultural groups but lack skills in finance, functional literacy, marketing, new techniques of production and management. It hinders their ability to start income-generating activities according to basic accounting rules. They also lack substantial working capital funds. 

Solution
Migrate women's informal groups to Simplified Cooperative Societies (SCOOPS)
Draft statutes, rules of procedure
Open bank accounts
Facilitate administrative procedures with the government
Provide SCOOPs with equipment and minimum working capital to support agricultural activities

Women need new modern equipment to increase their production. Most of them also just need a small amount of startup capital to execute their business ideas.

Raise awareness of required documentation/National ID Cards

Share information about the purpose of the project, and the implementation process through awareness campaigns.
Outline the administrative procedures to be carried out.
Ensure the availability of local authorities to support the project.
Strengthen organizational and productive capabilities of agro-pastoral group members

Women need capacity building and training to manage their Income Generating Activities (IGA) in areas such as: associative life, simplified accounting and procurement.
Provide Adult functional literacy

Our field surveys revealed that 95% of women within the SCOOPS are illiterate. They have to rely on literate men to run their accounting and other management tools.
This project is designed to allow SCOOPS members to acquire basic literacy skills (i.e., reading, writing and numeracy in local languages in Ewe and French) in order to better manage their SCOOPS and AGR.
The project has two components:
• Basic literacy, consolidation, and post-literacy with assessments of the level of knowledge; and
• Follow-up throughout the implementation phase.
.

Provide new skills to women